Dear Apartment owners,
We have started the reconstruction of the children pool in the complex. We are replacing the pool skimmers (these devices are designed to draw water from the surface and suck it through the pool's filtration systemt).
This is not a partial repair, but a complete replacement of this equipment with a brand new one. These devises worked for more than 19 years, so they are not subject to repair or partial replacement - only a complete replacement will do the job.
Since the skimmer is built into the pool, for replacing it, we have to remove the ground tiles break the concrete and just then we replace the skimmers themselves with new ones. Then pour the concrete and lay the tiles again.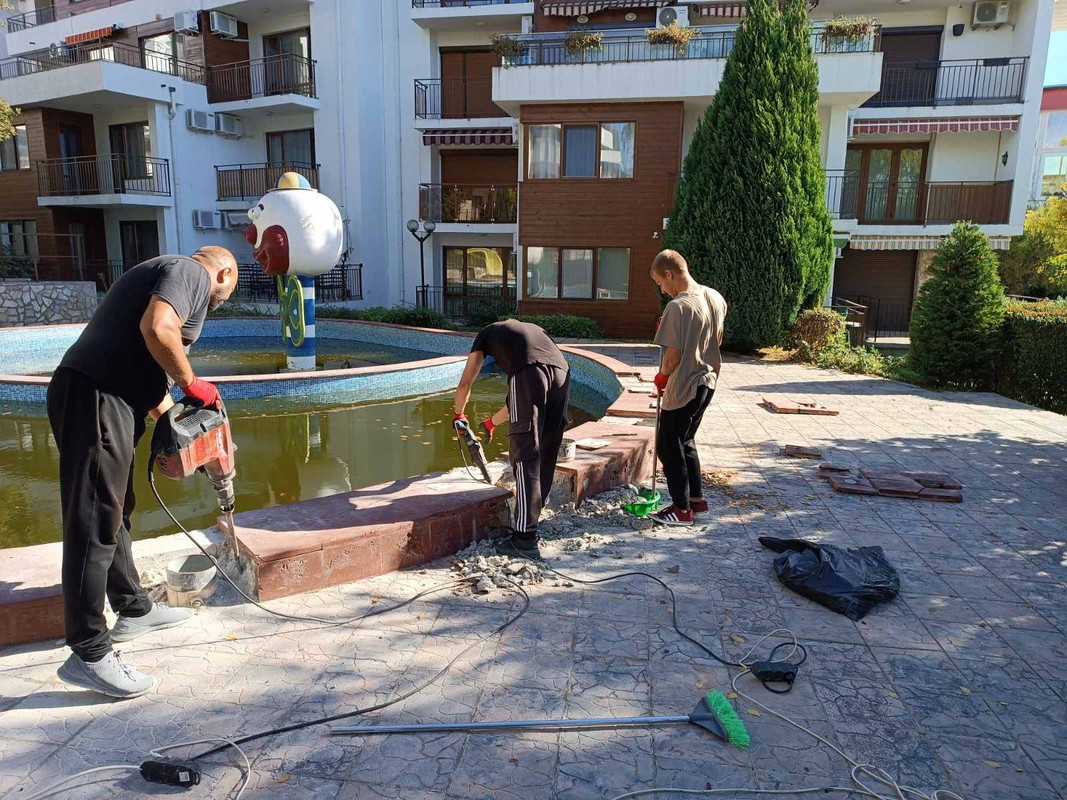 As of today we can not advise you about how long will this take and how much will it cost so we can start collecting the necessary funds. As soon as we know the amount we will advice each owner individually about the amount due. In general we have decided to start the reconstruction, before the necessary funds are collected, because only that way when you arrive in the summer, you will enjoy the crystal water of the pools. Only these photos will remind you of the amount of work carried out so that you and your family can fully enjoy your vacation!
Do not forget to contact the manager of your complex regarding the new parking access.